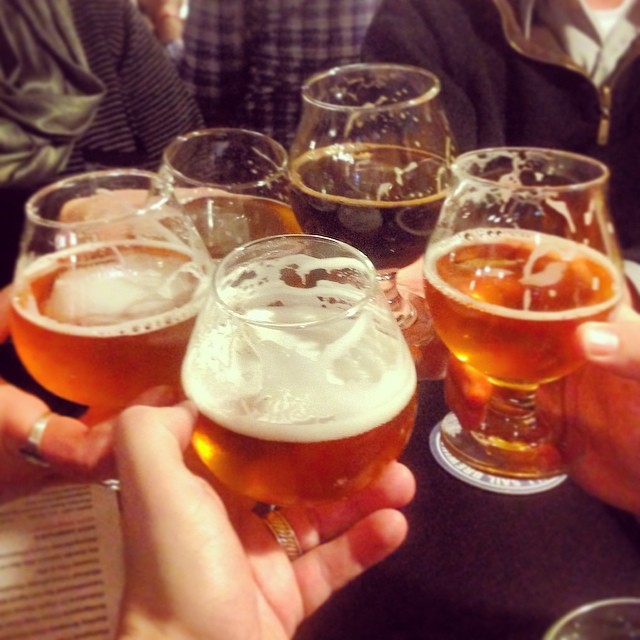 Hello Beer
Before Bendifornia – oops hmmm, well before 2000, there were only three breweries in town. The inspiration of Deschutes, Cascade Lakes, and the BBC, paved the way for others to dream big. There's been both successes and failures – but every established brewery has had a hand in shaping the craft beer paradise we now enjoy.
Here's to the brewers, and to the locals and visitors who enjoy the occasional craft pint or two. Sure there's now more people, traffic, etc. but there's still epic outdoor activities, more great restaurants, bars, a more diverse community, and most importantly, way more that just three breweries. Cheers!
Est. 1988, +2 Bend – The one and only "original craftster" brew pub, formerly known as Fish Brewing! Stop by their tap room or now two story pub, aptly  named "Brew 1". This is the Central Oregon brewery that started the craft beer industry in Bend. Woot! Visit the Deschutes Brewery page.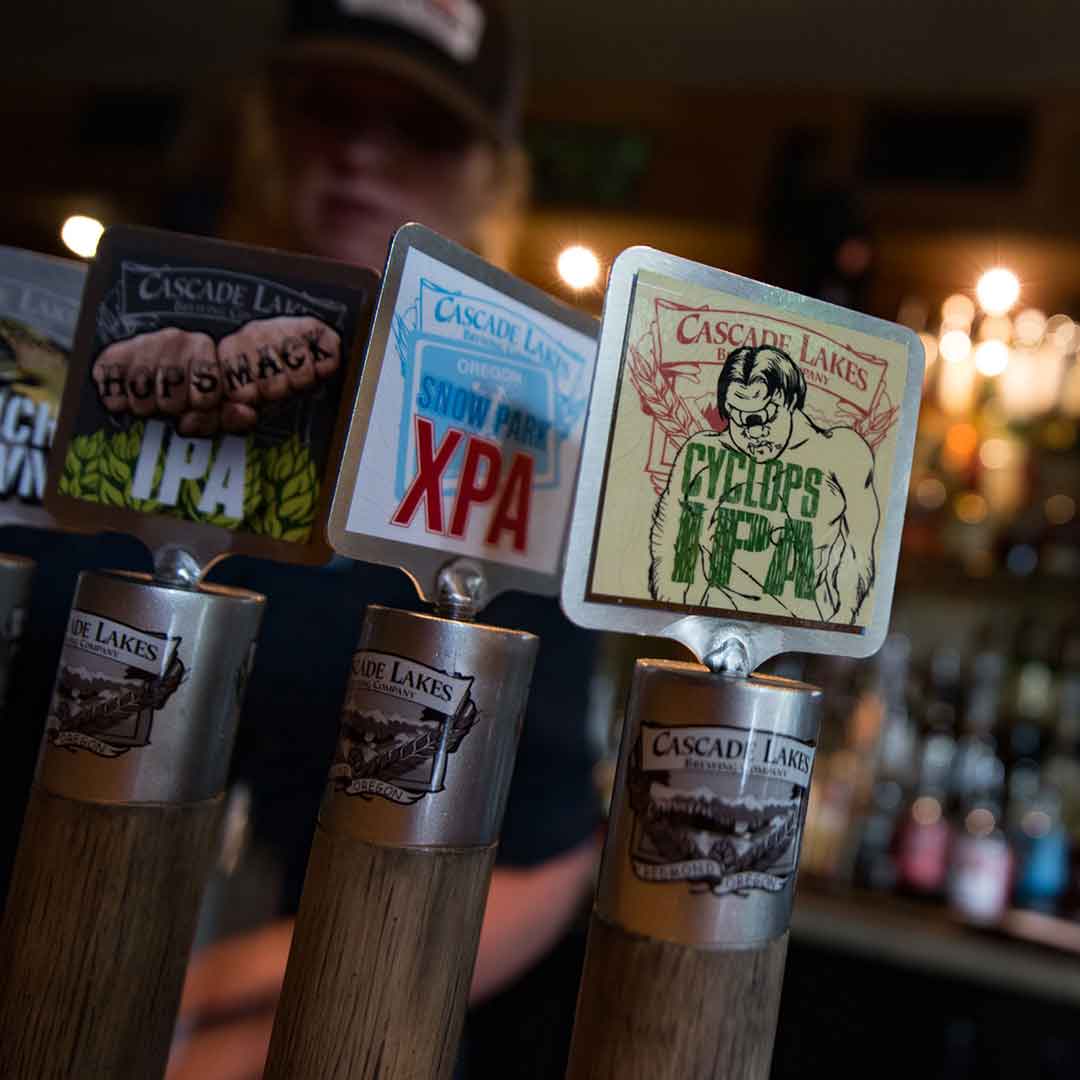 Est. 1994, +1 Redmond & +2 Bend – Cascade Lakes has grown from a small brewery in a Redmond industrial zone to a brewery with several locations around Central Oregon – the best ones being in, um – Bend of course! Read more about their flagship location on the Cascade Lakes Brewery page.
Est. 1995, +2 Bend – There are lots of great reasons to swing by the "BBC" as we lucky Bend locals know it. Their crowded and intimate space is one of the only breweries with an outdoor patio overlooking the Deschutes River – Nice! Read more on the Bend Brewing Company page.
Tallying up breweries
The year a brewery first kegs, bottles, cans, or pours its very own beer for the general public is used as the Est. date.
The counter reflects breweries, breweries w/ tasting rooms, and brewpubs. A tasting room detached from a brewery is only counted if it's the breweries establishment and primarily offers beers they brew.
Some examples: Sunriver Brewing has 2 locations in Sunriver, a production facility (w/ tap room) and a pub. They also have 2 pubs in Bend – these would account for 2 locations in Sunriver and 2 in Bend. Wildride has 1 Brewery w/ a tap room in Redmond, and another in Prineville – this would account for 1 location in Redmond and 1 in Prineville. Deschutes has 2 locations in Bend, a brewery w/ a tap room (Mountain Room, to be exact) and a Brewpub – these account for 2 locations. Crux, which has a production facility (closed to the public) and a Brewpub, is only counted once. Tranquilo, who contracts their brewing and has no dedicated tasting room is counted once.
While the total brewery "brand" tally may be less, ultimately the purpose of the brewery count is to keep track of how many licensed breweries are still active along with places in Central Oregon one can pull up and order a pint directly from the brewery. There are plenty of tap rooms in Central Oregon, this count is specifically for breweries and their retail establishments.
*Just counting brewery brands, Central Oregon is up to 29 as of 11/23.
Est. 2001, +1 Bend – Of all the brewpubs in the Bend area, none has a better live-music scene than Silver Moon. The Moon Room presents concerts by national, regional, and local acts at least once a week, and plenty of "space" to party. Oh yeah,  good beer too. Read more on the Silver Moon Brewing page.
Est. 2004, +1 Bend – A schoolhouse transformed into a theater, brewery, restaurant, and hotel. Sneak a peek into its basement, where colorfully painted brew tanks (6 barrel system) occupy what once was a nursery. Read more on the McMenamins Old St. Francis School page.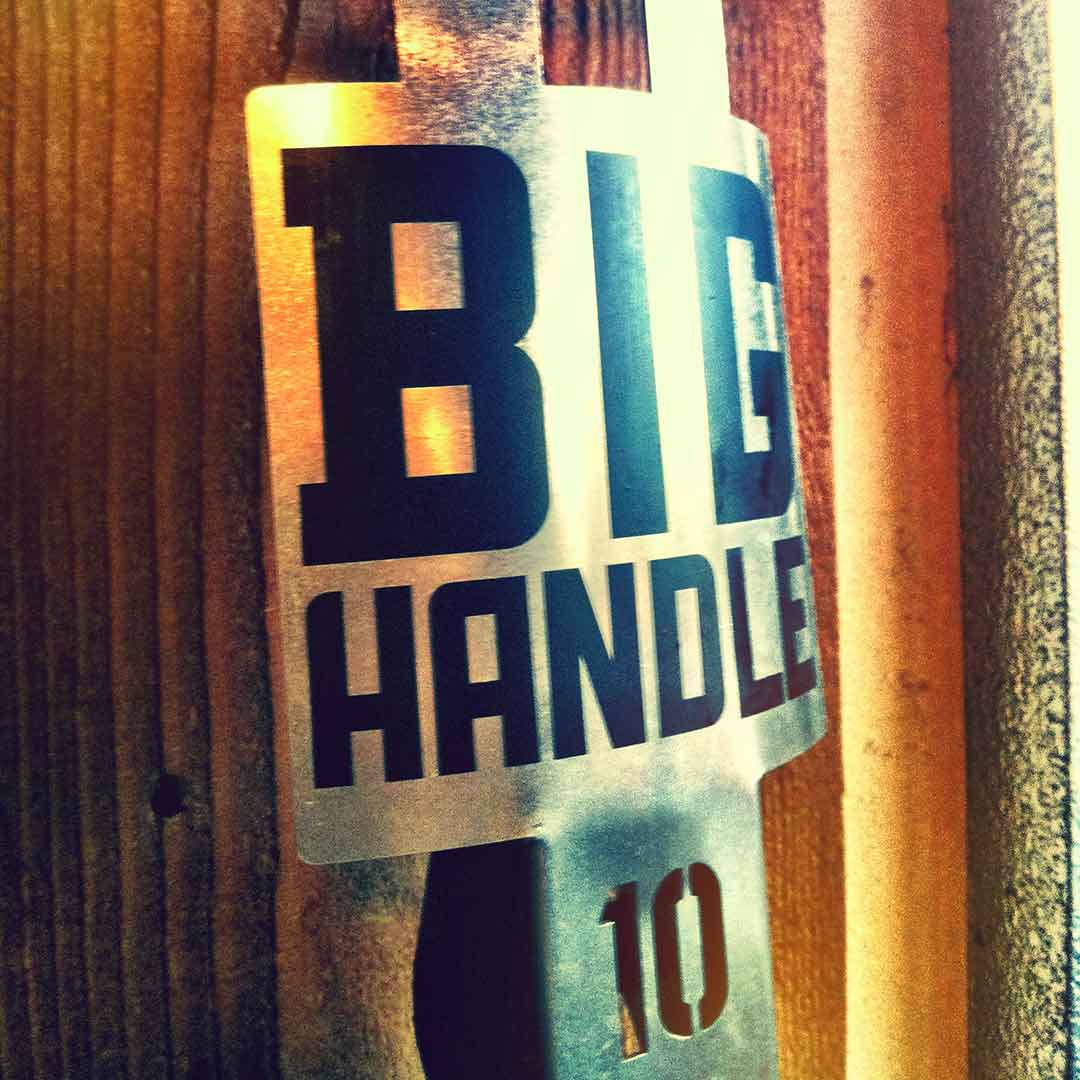 Est. 2007, +2 Bend – If I Were a Bro bros, Chris and Jeremy Cox, original co-owners of JC's in downtown Bend decided to brew their own beer. They launched Wildfire Brewing Company in 2007 and then ultimately had to rename it to 10 Barrel. Nice! Check out the 10 Barrel page to read more!
Est. 2008, +2 Sisters – Sisters first brewery. It didn't take long for Three Creeks Brewing to garner a following in this country town northwest of Bend. With a Western appeal, the Three Creeks brewpub is a family-friendly brewpub and a Sisters favorite. Read more on the Three Creeks Brewing page.
Est. 2010, +2 Bend – When Tony, Melody, and Clay launched their brewery, you can say it came straight from the "boneyard." In different jargon, you might say he went to a used-car lot searching for parts for a soon to be classic fixture in Bend. Them bones are tasty! Read more on the Boneyard Beer Co page.
Est. 2011, +1 Bend – Since their opening GoodLife Brewing Co has become a neighborhood favorite – the biergarten doesn't hurt. It's a cornerstone of the Century Center complex on Bend's west side. It's also home to Backdrop Distilling – one shot, one beer please. Read more on the GoodLife Brewing Co page.
Est. 2012, +1 Bend – Larry Sidor (Brewmaster) partners with Paul Evers (Marketing) and Dave Wilson (Sales) to form a small-batch brewery with big, hoppy, malty, tasty, and oh so crafty, ideas. How can you miss with that trifecta? Read about how an old AAMCO station became a brewery on the Crux Fermentation page.
Est. 2012, +1 Bend – Paul Arney, fuses an intense passion for old-world craft brewing, history of frontier alchemy, and overall cool vibe to his brewery in the woods. Once a brewer for Deschutes, now a brewmaster in his own right, read more about Bend's only "Steam Punk Brewer" on the The Ale Apothecary page.
Est. 2012, +2 Sunriver & +2 Bend – Enjoy a pint of this resort town's first craft brewery – quite possibly the kid friendliest brewpub in Central Oregon. With multiple awards for their delicious brew, you can also pull up a stool at their Bend Pub location. Check out the Sunriver Brewing Company page.
Breweries, Brewpubs, and Tasting Rooms
Some breweries have a restaurant component, some just have a tap room, some have both. See them all here.
Hop to it!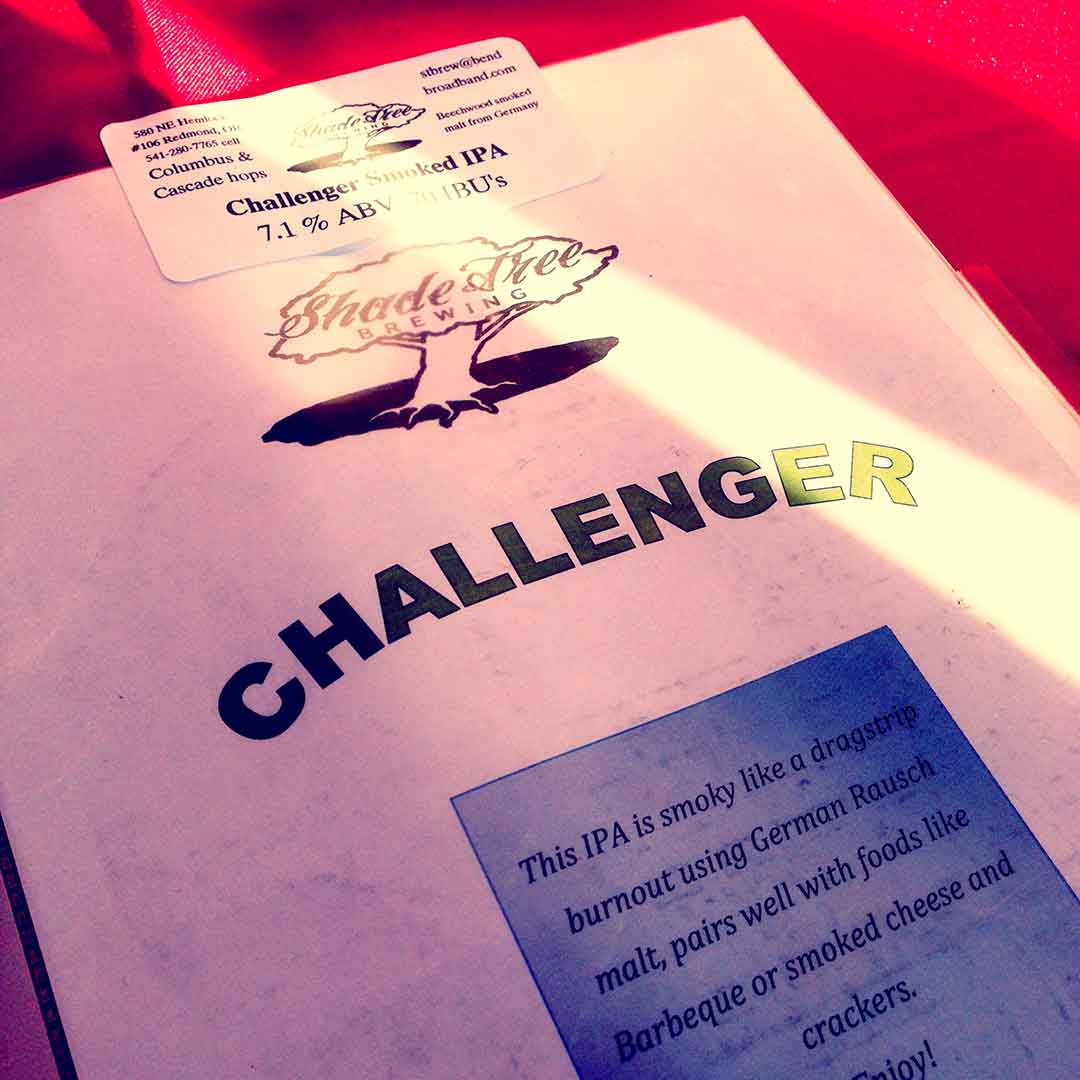 Shade Tree Brewing
Est. 2012, +1 Bend – Solely owned and operated by long time local Larry Johnson, Shade Tree is a true award winning "micro brewery". With limited production and distribution, your best bet to pick up a pint is to hit him up directly.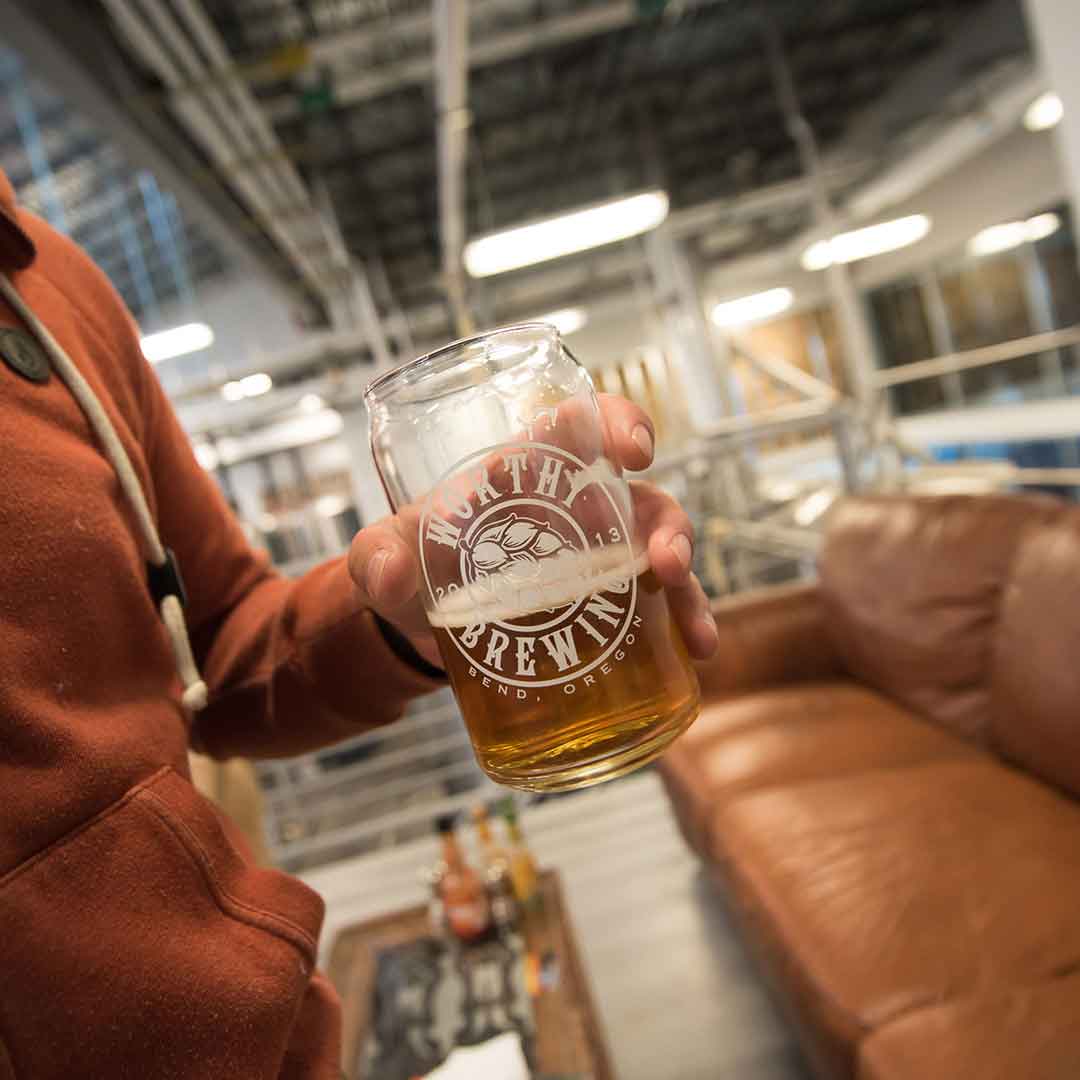 Worthy Brewing Co
Est. 2013, +2 Bend – Locals rejoice to Bend's first full production brewery and restaurant on the East side of town! Check out the Worthy Brewing Co page for all the deets and to see what other "craziness" this brewery can lay claim to! Did I mention the Hopservatory?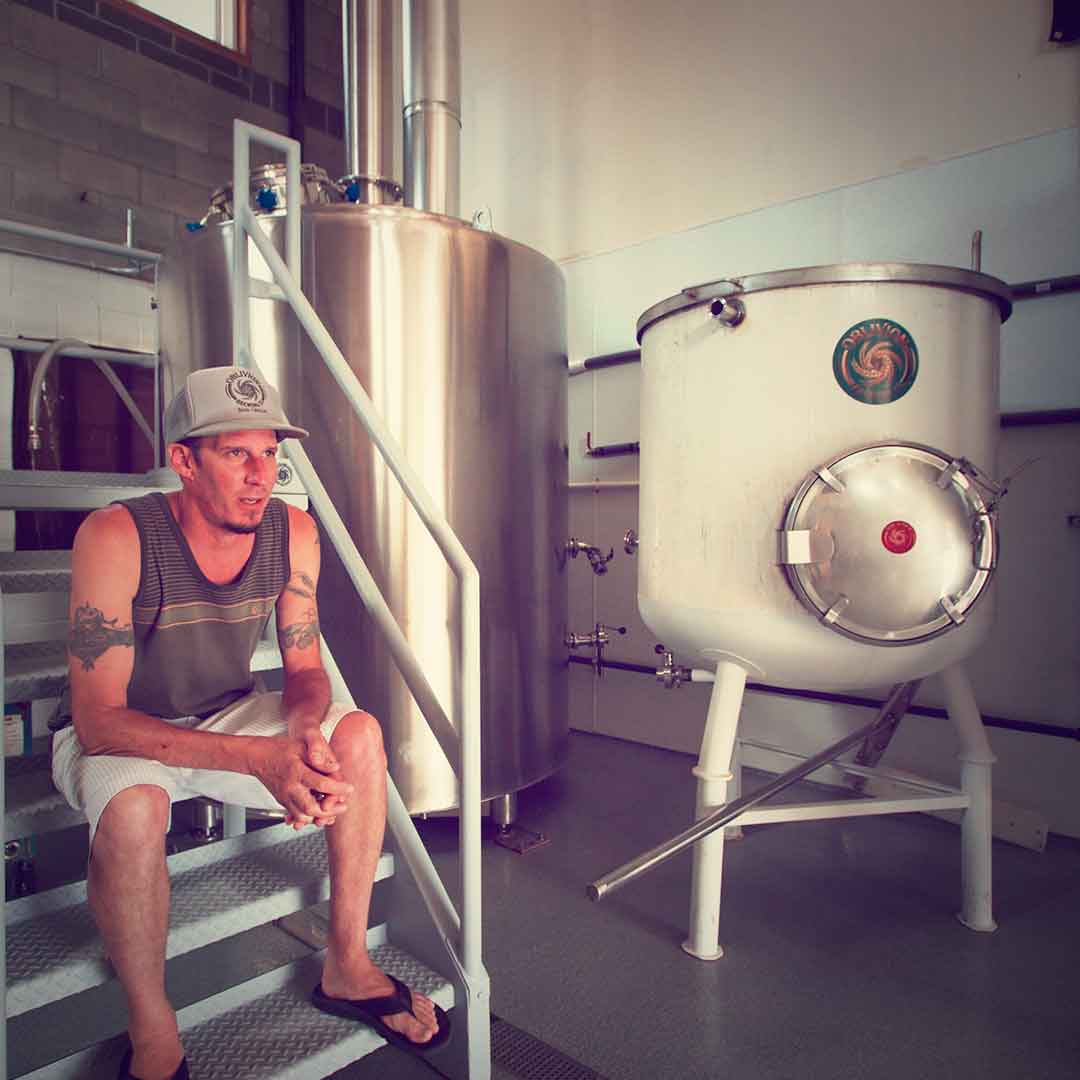 Oblivion Brewing Co
Est. 2013, +1 Bend – With 20+ years of brewing under his belt, former head brewer for SLO Brewing, Darin Butschy slapped on his rubber boots and headed straight for Obilvion – in a really good and hoppy way! Read more on the Oblivion page, to find out when to visit.
Bridge 99
Est. 2013, +1 Bend – Here's a factoid – the brewery is named after this bridge in the Deschutes National Forest. More importantly, their beer is rather tasty, they have a tasting room, and have been known to set-up RC Car courses in the parking lot. Check out the Bridge 99 Brewery page.
Wild Ride Brewing
Est. 2014, +1 Redmond & +1 Prineville – These guys meant business by starting off with a brewer whose previous adventures include Kona Brewing and Laurelwood. Redmond's 6th brewery has become a cornerstone to the downtown revitalization. Read more and prepare for a Wild Ride.
Monkless Belgian Ales
Est. 2014, +1 Bend – Two partners realize there's a need for some Belgian brews in "Beer Town USA", and Monkless Belgian Ales is born. From a garage up on the hill to the previous brew house of the 10 Barrel crew, Monkless has quickly become a regional favorite. More coming soonish.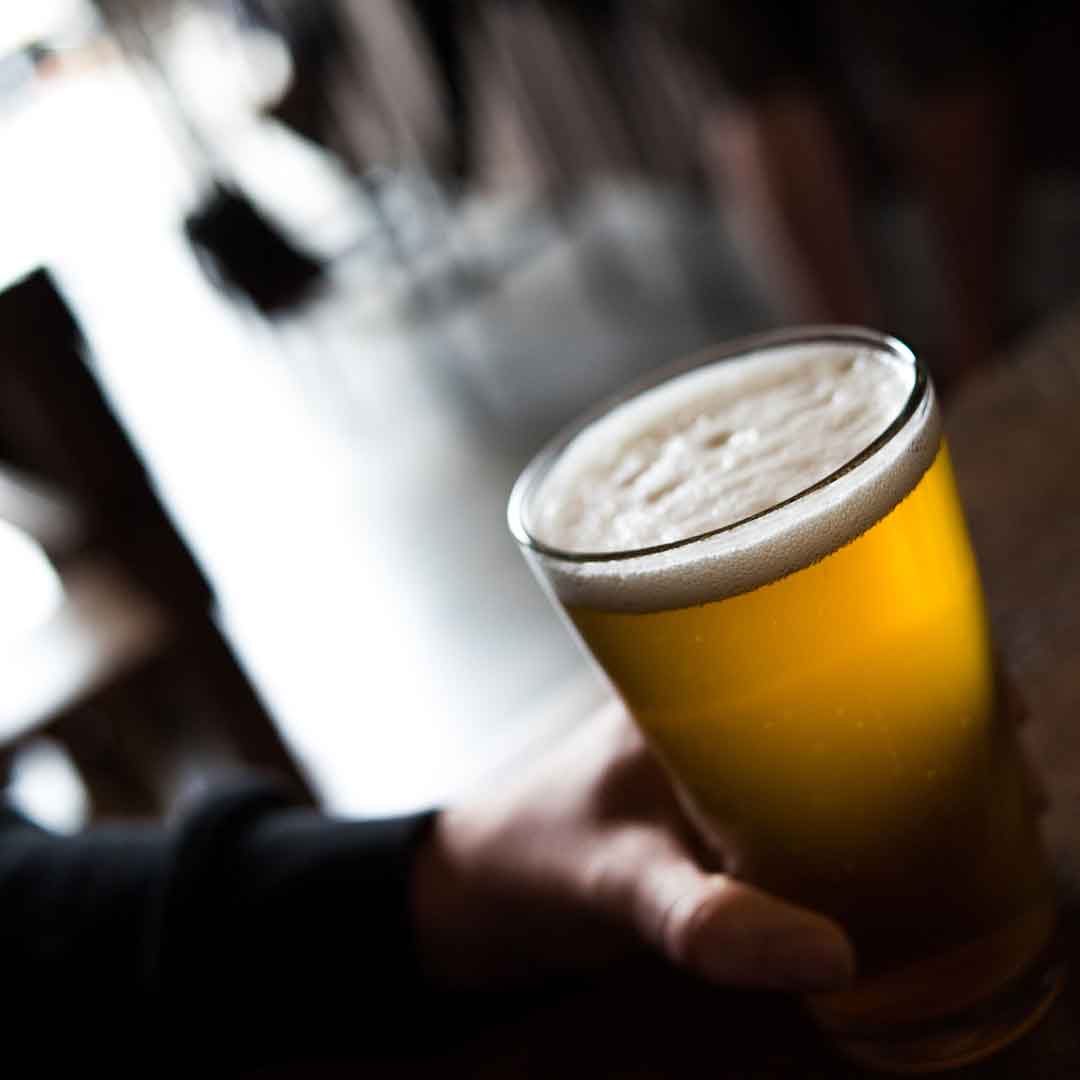 Craft Kitchen & Brewery
Est. 2015, ReEst. 2018, +1 Bend – Craft beer met kitchen – at the current Monkless restaurant space – from 2015 – 2017, but with an all around reorganization they are back at it at a new location that has become Bends craft beer production hub! Tasty beers and BBQ? Yes please. More coming soonish.
Kobold Brewing
Est. 2015, +1 Redmond & +1 Bend – Longtime Bend resident and award winning home brewer started a brewery! Although technically founded in a purpose built space next to his Bend home, Kobold Brewing now brews in Redmond, and has two taprooms. Visit the Kobold Brewing page.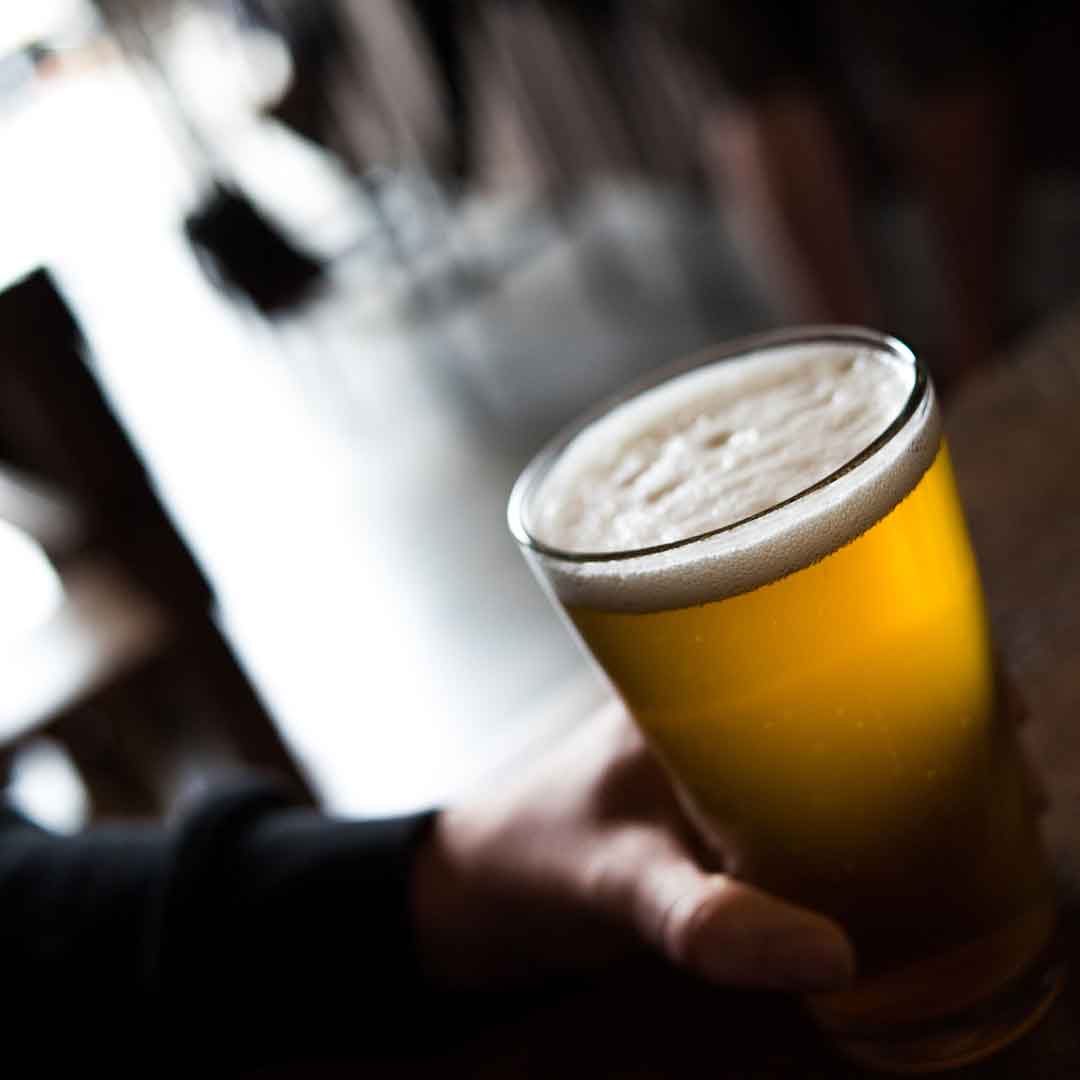 Tranquilo MSA
Est. 2015, +1 Bend-ish – Making award-winning NW Mexican Style Ale, Tranquilo Beer is brewed from start to finish with traditional Mexican ingredients. Brewed by the good folks at Kobold in Redmond, you can find Tranquilo at Hola, around Central Oregon, and beyond. More coming soonish.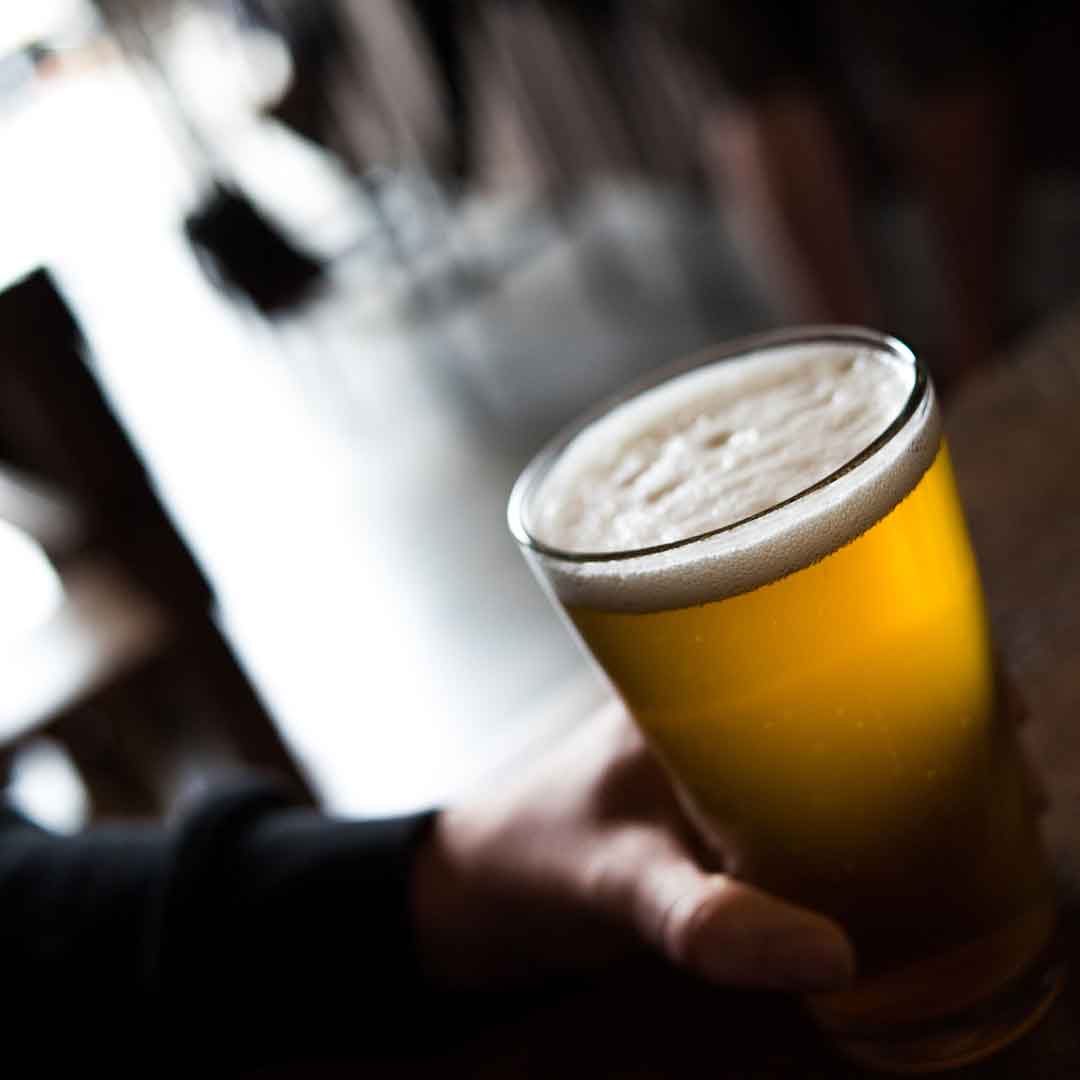 Immersion Brewing
Est. 2016, +1 Bend – as the name implies, Immersion is a one-of-a-kind family owned BiY (Brew it Yourself) facility/brewery/pub – and all around fun place. More coming soonish.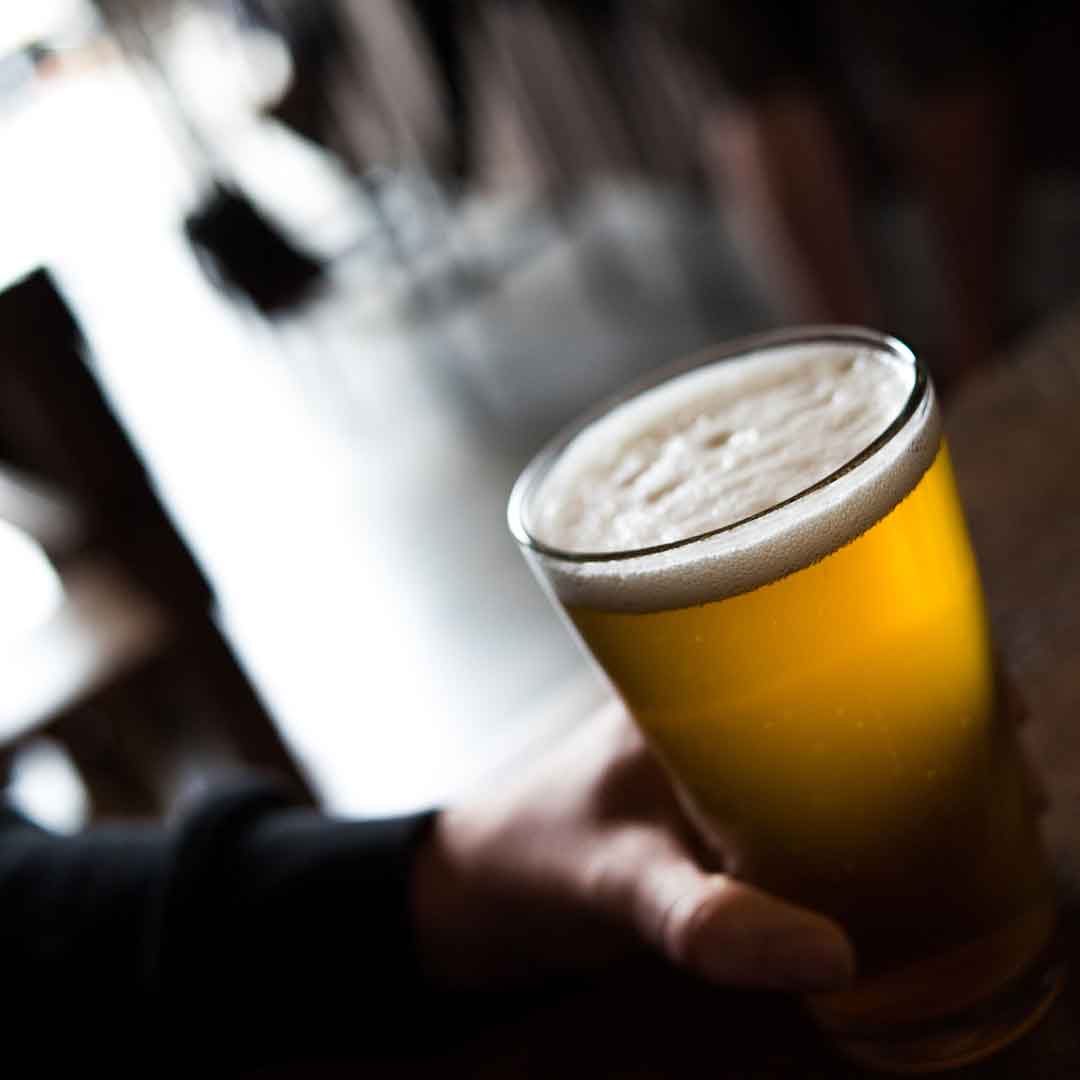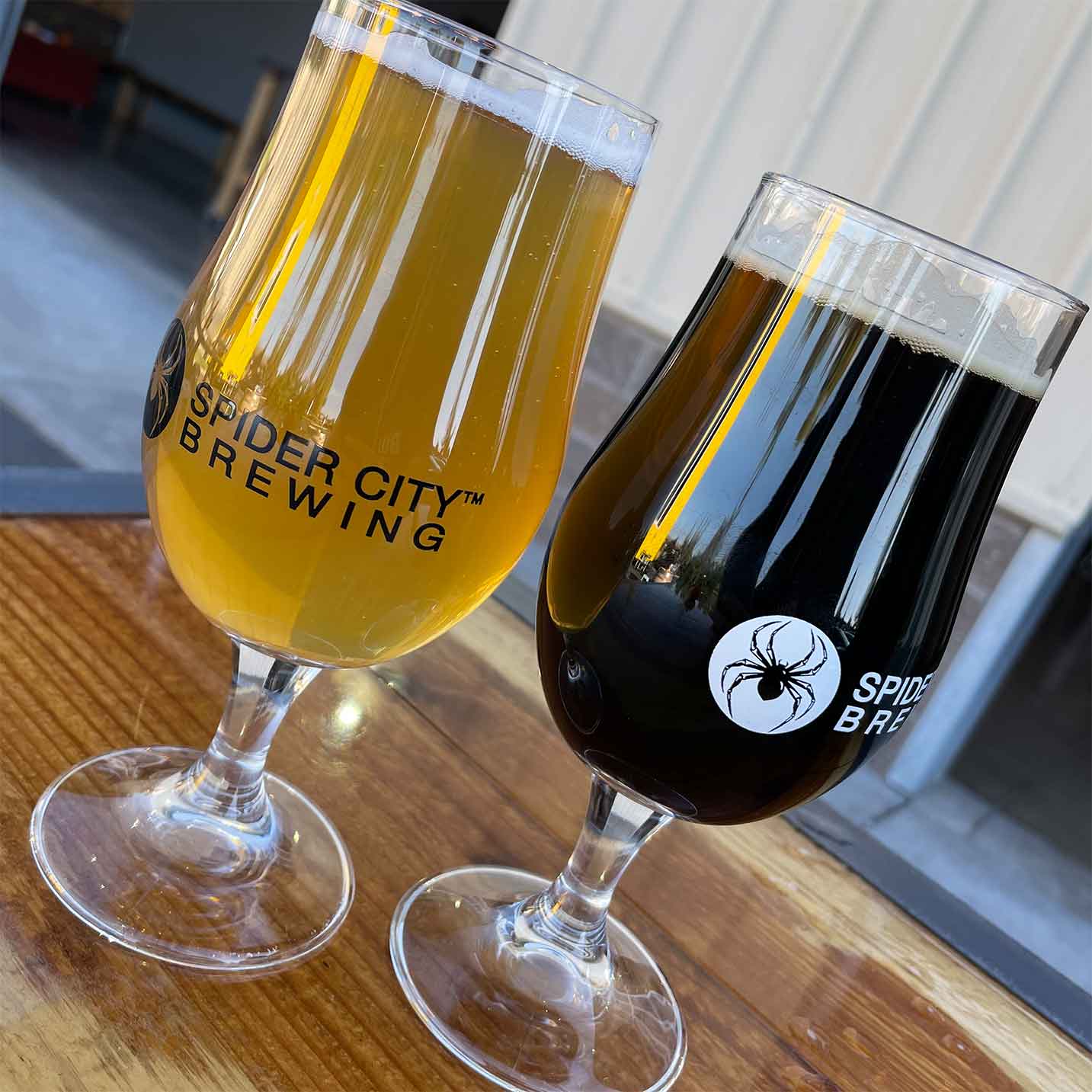 Spider City Brewing
Est. 2018, +1 Bend – Spiders make the beer for – just kidding. Spider City spawned its name from a garage that may or may not have been overrun with arachnids. More coming soonish.
What's with the Colored Rings?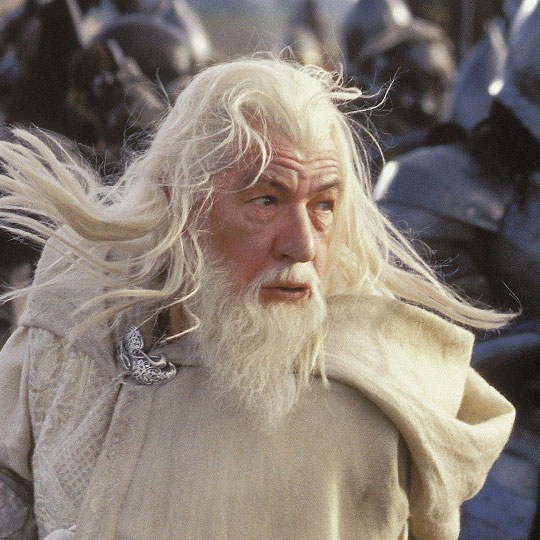 Gold
Est. 10+ Years – These breweries have been there and back again, standing the test of time, evolving and growing steadily with a product people love.
Silver
Est. 5+ Years – The odds are ever in your favor. These breweries have found an audience and seen some sh*t over the years. Raise a pint.
Purple
Est. -5 Years – The first 5 years of any OLCC licensed business can make Squid Game look like a fun exercise. Cheers to these brave breweries.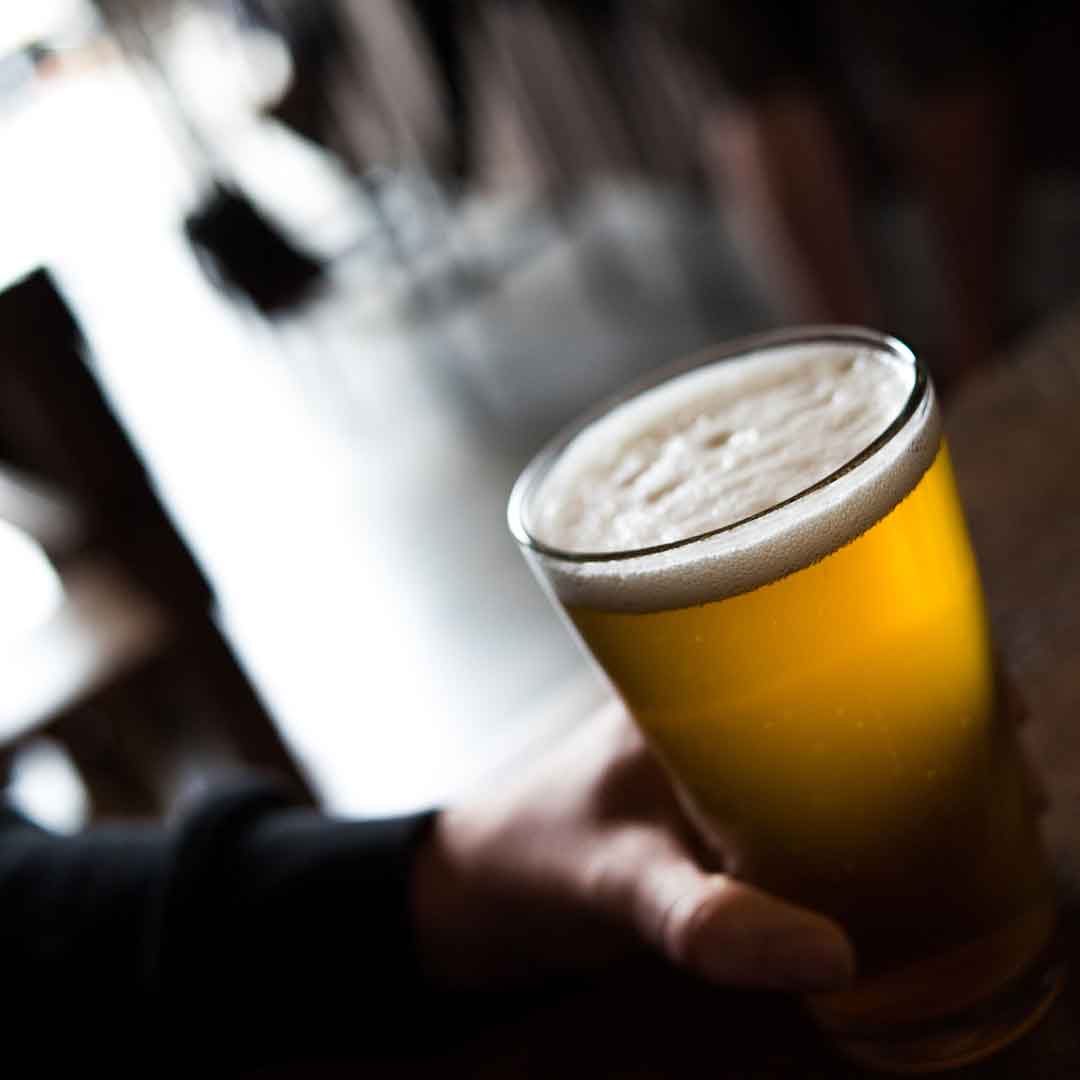 Bevel Craft Brewing
Est. 2019, +1 Bend – Professional dic golfers with a passion for home brew start up their own brewery! More coming soonish.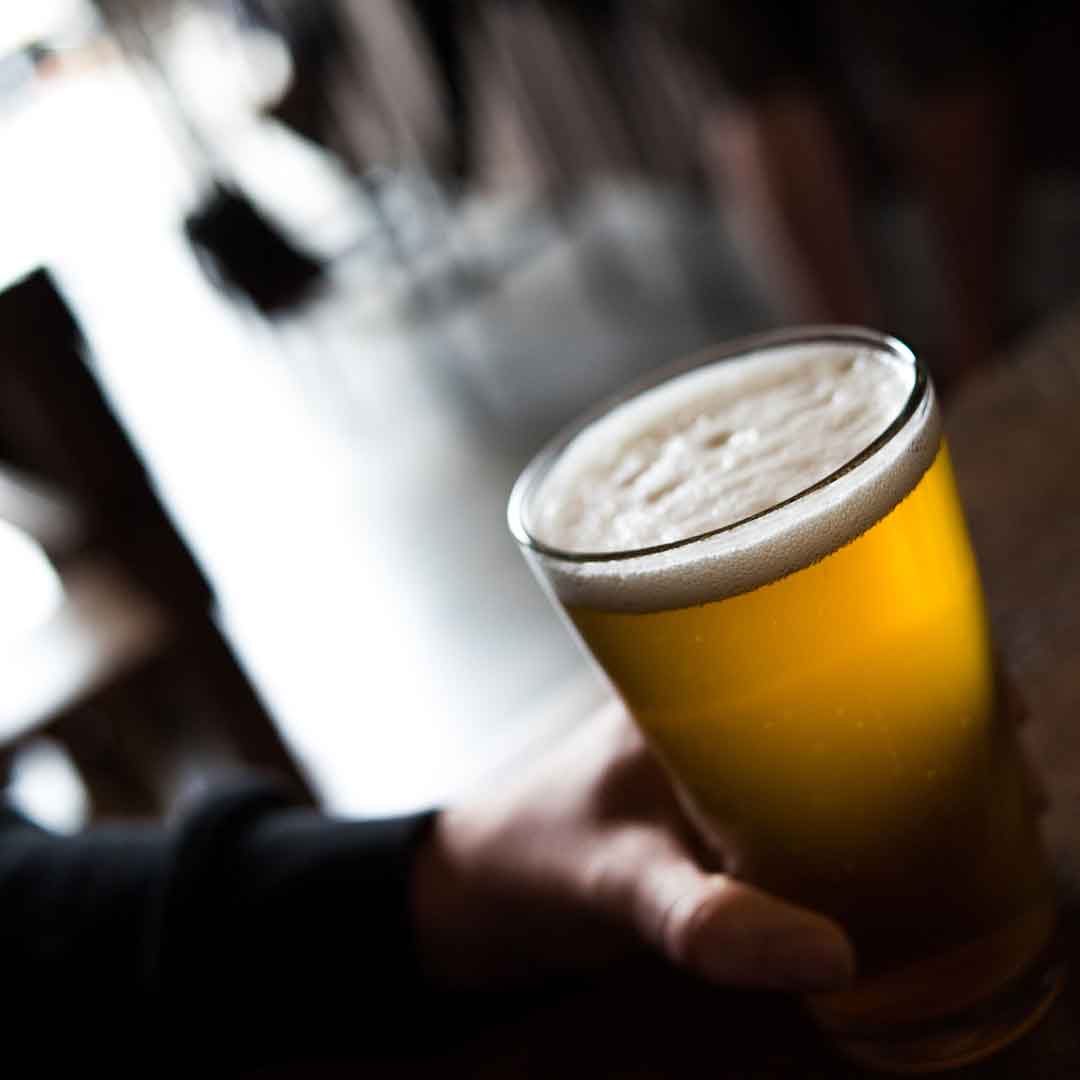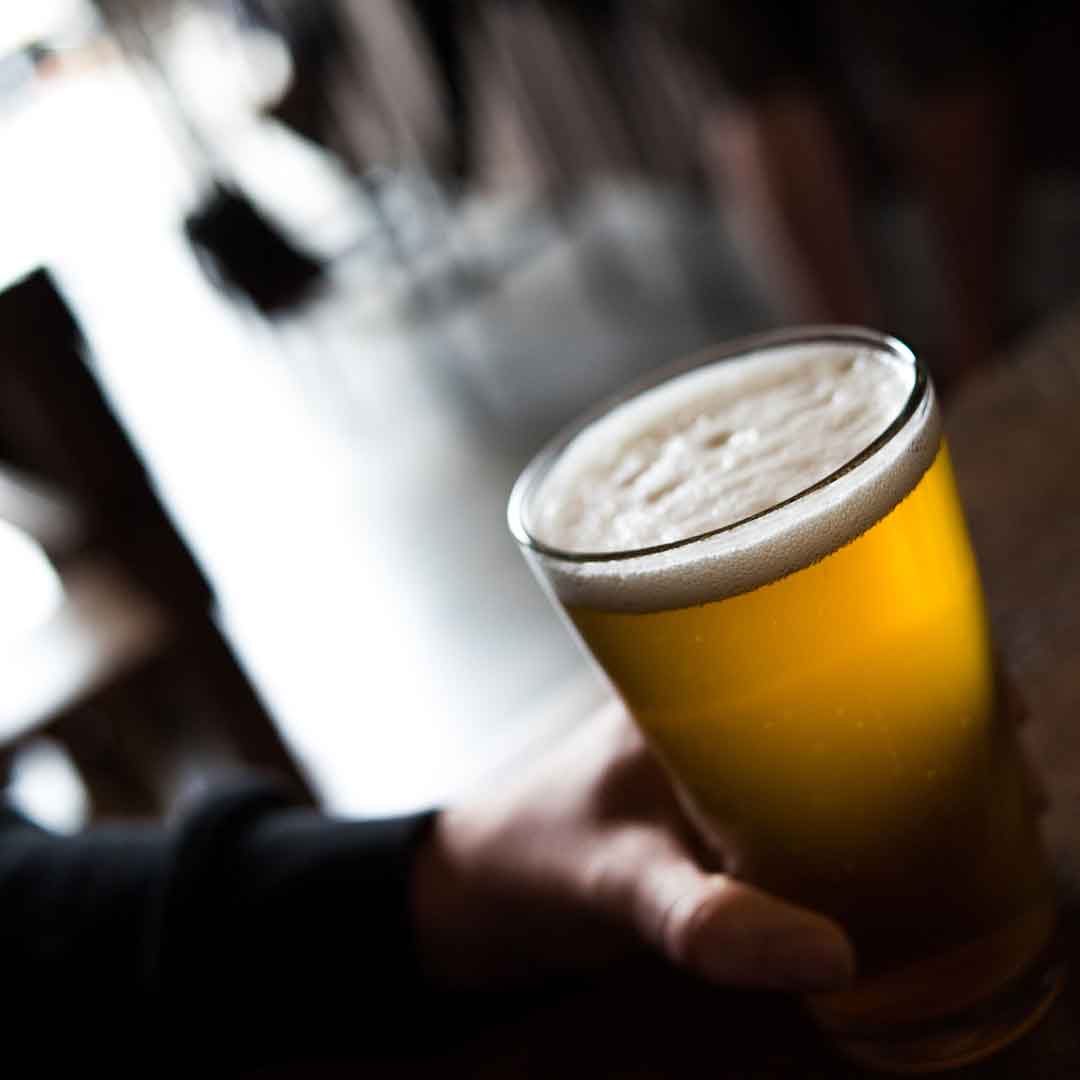 Initiative Brewing
Est. 2019, +1 Redmond – A brewer a finance guy and a chef walk into a pub. More coming soonish.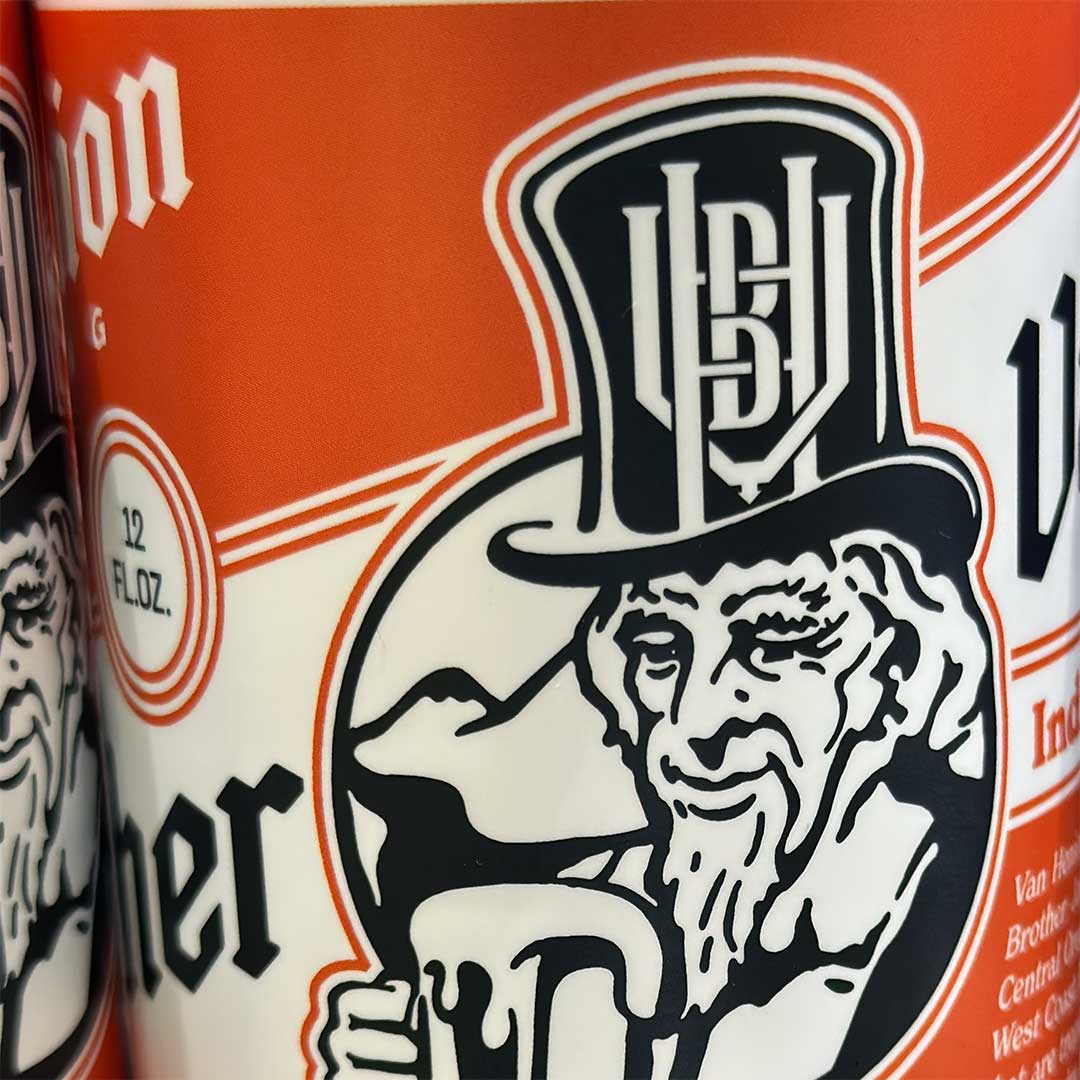 Van Henion Brewing
Est. 2021, +1 Bend – Former Boneyard crew members Mark Henion, Dana Henion and John Van Duzer tag team it to start their very own brewery. Occupying the former Boneyard production facility crafting clean lagers, and bright IPAs. More coming soonish.
Funky Fauna
Est. 2021, +1 Sisters – Brewer Michael Frith and wife Danielle Burns craft terroir driven beers using local ingredients and 100% Native Wild Yeast. More coming soonish.