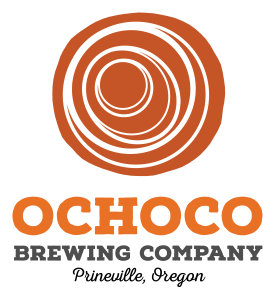 From the wire:
After nearly four years of serving great-tasting beer in Prineville, Solstice Brewing will now be known as Ochoco Brewing Company. There will be a launch party to celebrate the new name and logo this Friday, May 22nd. The announcement cements the brewery as a Prineville original with a focus on community.
"We've been blown away by the growth and reception of our pub here in Prineville," says owner and brewmaster Joseph Barker. "My wife and I grew up in rural Eastern Oregon and we've made Prineville our permanent home, and we believe a name like Ochoco Brewing will cement us in the DNA of Crook County."
The brewery took flight in 2012 with the first beer release of "Prinetucky Pale" in December of that year. Since then, a variety of other beers have come to local taps such as Double Dam IPA, Show me the Honey Wheat, Kolsch, Chocolate Porter and a new favorite: the Winter Schnocker.
Barker says his brewery is experiencing tremendous growth in Prineville and throughout Central Oregon. Ochoco Brewing has been attending Bend Brewfest since 2013 and last year participated in the Fermentation Celebration, SMASH Fest, High Gravity Extravaganza, and Winter Ale Festival. The brewery's beer is being sold in various pubs and growler stations in Bend, Sisters, Madras, La Pine, and Sunriver.
In its first year of operation, Ochoco Brewing Company produced 370 kegs of beer and sold the majority at the pub. In 2014 that number grew to 425 kegs produced, which included distribution and taps at other area restaurants and pubs.
"Given our current growth, we'll outgrow our current brewery in the next twelve months. I definitely see the potential for other changes in the future as we look to grow our production and distribute beer beyond Crook County," explained Barker.
The pub will be hosting a launch party and logo release on Friday, May 22nd beginning with a ribbon cutting at 5:30pm. The ribbon cutting will be followed by live music with the Road Altars.
Contact: Owner/Head Brewer Joseph Barker
Phone: 503.998.3029
Email: josephbarker[at]ochocobrewing.com
Cheers to Ochoco Brewing Company!