There's no doubt that Central Oregon has a good amount of breweries – Bend alone is currently home to 18 of them. That's a pretty impressive number for a town of 80k~;  Keep in mind there were only 2 breweries in Bend when the population was 50k~. With the rapid growth of craft breweries in recent years not only in Oregon, but all over our country, one thing is for sure – gender plays little to no part in this craft beer renaissance.
Central Oregon has a thriving brewing community , and part of that is an impressive list of pioneer women that play key roles in our local industry. From brewery owners like Wendi Day, of Bend Brewing Company, to brewmasters and brewers like, Tonya Cornett, of 10 Barrel Brewing, Natalie Patterson, of Smith Rock Brewing, Veronica Vega, of Deschutes Brewery, Alex Holman, of Sunriver Brewing Company, and even  business partners like Diana Fischetti, of  Broken Top Bottle Shop, and organization leaders like Gina Schauland, of the Central Oregon Beer Angels, it's great to be part of a community that embraces equality! Cheers Ladies!
Oregon Beer Growler has two issues highlighting women in the Oregon brewing community, here:
› oregonbeergrowler.com/june-2013
› oregonbeergrowler.com/may-2013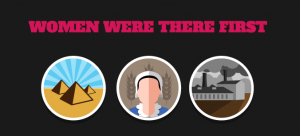 There's also an info-graphic/micro-site that highlights women in craft beer. Check it out: winebags.com/craft-beer-women. An interesting statistic on this micro-site is: "[Women] account for 37% of total craft beer consumption." That's a good number, but if you've ever been to a pub or brewery in Oregon, you know that number is just a bit low. Cheers!